So Pinochet started a revolt in the education system in Chile when he decided to flood the streets with military force, some dead bodies and a whole lot of hatred.
I know what you are thinking, ANOTHER post about education, let alone Chilean education. And now Pinochet? This girl posts about Pinochet almost as much as that Bourdain guy... But hey, this is my life right now and if Chile has taught me anything (which is the understatement of the century because Chile has taught me everything) it is that education is not just a stagnant building you attended as a child; education is alive and changing and thriving and being shut down and attacked and destroyed. THAT is why I am writing about education, again.
So back to Pinochet, in the late 70s and early 80s education in Chile was dramatically reformed in the ways of laws, prices, scholarships and loans. Allende (previous ELECTED president) was trying to create an equality in the social classes and the education system. Pinochet with the help of the
Chicago Boys
, further divided the rich from the poor and the 17 year dictatorship is now responsible for the division in the school system and lack of publicly funded education. Pinochet's education system has never been dismantled.
Here come the student riots, and who can blame them? The teachers in public schools are not great, students are forced to work in dark classrooms in buildings that don't have heat, using out of date books, that is to say if they attend school at all. In the Education Medias (high school) a popular form of protest is not to attend school because then the schools do not receive money because public schools are run on attendance basis. That means, no funding for electricity, building rent and most importantly, teacher's salary.
So where is the government? How can they just sit by and let all these teachers not get paid, and the students not getting their education? (Education Media is required by law) Well, the government sees it like this:
"what the student's are doing is anti-democratic"
"free education is not fair, just or a viable solution"
"education is a privilege, not a right"
All of these quotes were pulled from the documentary, Fault Lines: Chile Rising. The interviews given by the students in this video are such an inspiration to the shift in education and quite frankly, make the government look, well, unintelligent.
Take for example, Camila Vallejo, the leader of the Chilean student
movement
. What Camila has done for this country is astonishing and just goes to show that in the case of education, don't ever let schooling interfere with your education.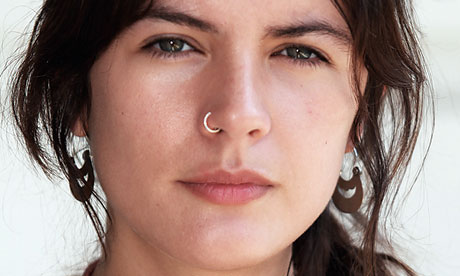 This post is just highlighting a few key points to the ongoing battle of education in Chile.
Also, I must add that I am watching the debates from the States and well... education is also a hot topic. Hmm... maybe I will blog about that some time, but not now.
All I know is, I cannot wait to be a teacher. Time for change.

education,
Rachael